The"RippleAffect" is achieved when all components of your Aquatic operation are aligned to decrease risk, increase value, and sustain your pools growth-
- Do you always feel short staffed?

-Are you tasked with increasing revenue growth WHILE reducing expense?

- Are you looking for new and creative in-services and/or ways to retain staff?

- Are you responsible for safety training, drills, and ALSO, swim lessons, and lifeguard scheduling, and the pool schedule, but NOT water exercise?"




- And that's just the start....

The list goes on and on for common challenges we all deal with on a daily basis, in and around the aquatic industry.

My goal is to support you, your organization, your team, and your pool users to reduce risk, prevent drownings, and enhance overall aquatic operations.
---
Wesley King Consulting, LLC. works to solve any specific challenges your having (staff retention, program growth, safety drills, etc) and/or or questions you have about improving the way your pool operates overall. We provide unparalleled support, personalized guidance, and customized training that puts your facility in a position to stand out from the rest!


This occurs in areas ranging from risk management to revenue growth and everything in-between
Other Services:
- Tracking/Documenting Daily Safety Checks
- Creating Award Winning Safety Training/Drills/In-Services
- National Networking
- Celebrating/Creating your Aquatic Team Mission/Vision Statement
- Developing Clinically Integrated/Outcome based Aquatic Programs
- Identifying and promoting your Pools/Aquatic Facilities "USP" (Unique Selling Proposition)
COMING SOON...
- Aquatic H.E.R.O. Program

Testimonials from industry leaders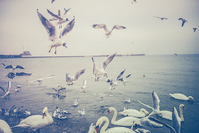 Robert D. Boone, FMFA, FACHE
President and CEO
Medical Fitness Association
90 Cherokee Rd., Suite 3-A
Pinehurst, NC 28374
Bob.Boone@medicalfitness.org
"A recognized leader and developer of best practices in the aquatics area, Wes has become a speaker at the regional and national level on aquatics programming and safety.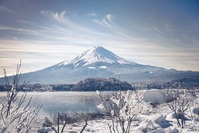 Doug Ribley, MS, FMFA, FABC, Sr. Vice President, Health and Wellness Services
Cleveland Clinic/Akron General health system
"Wes is a "get it done' professional whose strong coordination, organizational skills, and subject matter expertise is in an elite class in this industry"
Jim Stecko, CMCA
General Manager -
Finance / Operations
Email Jim.Stecko@fsresidential.com
www.fsresidential.com

Lake Point Tower Condo
https://illinois.fsrconnect.com/lakepointtower

"Wesley is wonderful for work with and I've always found him to be thorough and knowledgeable. I've had the pleasure of working with Wesley over that past 3 years collaborating on several projects and find him to be an exceptional resource for aquatic management and safety. When our Association was faced with challenges finding a reputable vendor to manage our aquatic facility, Wesley's guidance was instrumental in matching our needs with a qualified contractor. When faced with an obstacle or applying pragmatic solutions to our pool environment, Wesley has been our number one resource."
FirstService Residential
505 N Lake Shore Drive, Suite 200 | Chicago, IL 60611
Direct 312.645.8808 | Toll Free 877.999.6491 | Fax 312.467.1734

Professionally managed by FirstService Residential"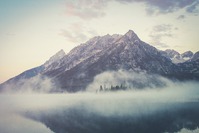 Art Slowinski MS, FMFA
Practice Manager
Advocate Heart Institute - Elmhurst, il
(Former Director of Galter LifeCenter, Chicago's leader in medical fitness)
"Wes is an Aquatics programming and operations expert and has grown the Aquatics programming nearly three-fold in 5 years through progressive and systematic training and competencies to provide a natural progression and ultimately satisfaction for participants and their parents.